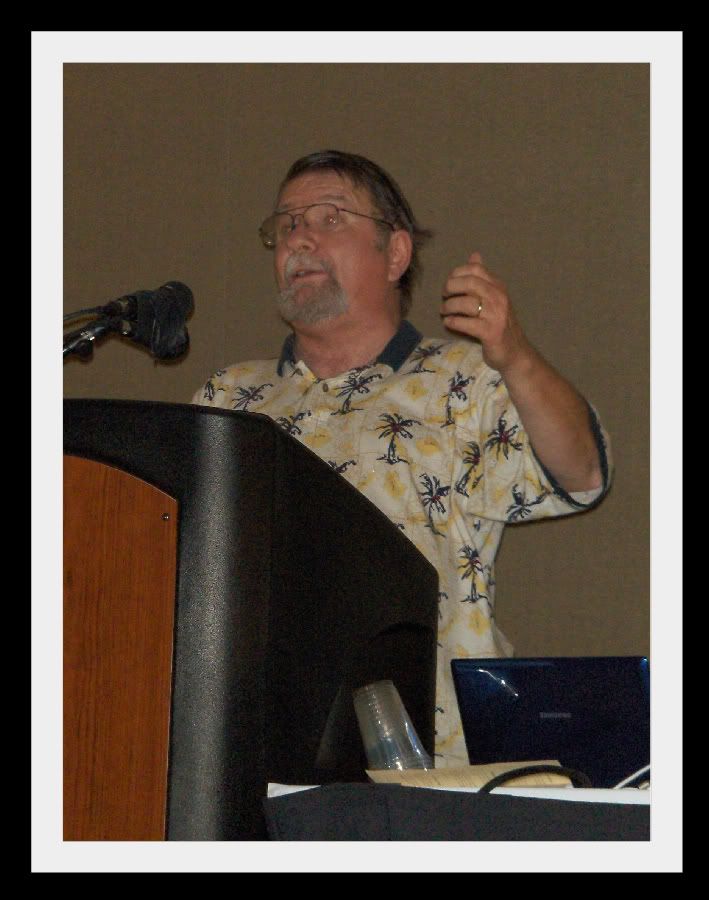 Richard's bio here.
The following are my personal notes of the presentations. They are incomplete and likely contain mistakes, omissions and especially spelling errors. FAIR is going to provide full transcripts and recordings, and I encourage checking them out. As we go you'll notice these notes get shorter as I slowly burn out. These notes are weak.
Valerie Hudson and Ralph Hancock are included in this presentation. They teach PolySci at BYU. They are involved with the new project called SquareTwo. Addressing how Mormon theology might shed light on more contentious issues for our day.
1991- Daniel Rector was head of Sunstone. They were really trying to do some great things. They have since gone off into other things I think are mindless. For a period they were trying to do some really great things. [I should note, I am presenting at Sunstone next week!-BHodges] Dan would ask who to bring in as outside thinkers. Mennonite theologian, other people. In 1991 he brought in a friend, an eminent Protestant theologian named Stan Harbermas [sp?]. He came to a session where there was a group of whiners who were beating up on a talk about the mantle being greater than the intellect. After this, Stan, who in this situation isn't going to shout, raised his hand. Called on him. He said "I'm not a mormon, and I don't know who this Packer is, but he's right." I knew that's what he would say, and you could have heard a pin drop. All of their intelligence in the room wouldn't equal Stan's and he called them out. Now if I'd done that they wouldn't have listened but he said youre wrong, faith is the foundation of knowledge.
My second story goes to the mission of SquareTwo. I have a student who is a philosophy major and wants to get a law degree. He is bright and good. He said he agreed with the Prop 8 thing, but that the opposition has the best arguments. Well, I told him I had an article coming out in SquareTow with the best reason I can muster. He liked the arguments and said he hadn't heard of these things. Well, we didn;t have a venue. Now we do. We want to expand our thinking and our answers and we want to nurture new lives[?] We want to argue that- we haven't published this yet- that the position of the senior senator from Utah on embryionic stem cell research is flat out incoherent. And it is! We want to see how Mormonism thinks about national security and national defense. Religious liberty. Abortion. A whole host of other issues. And that is our mission, to expand the reach. And we need you to help.
Ralph Hancock: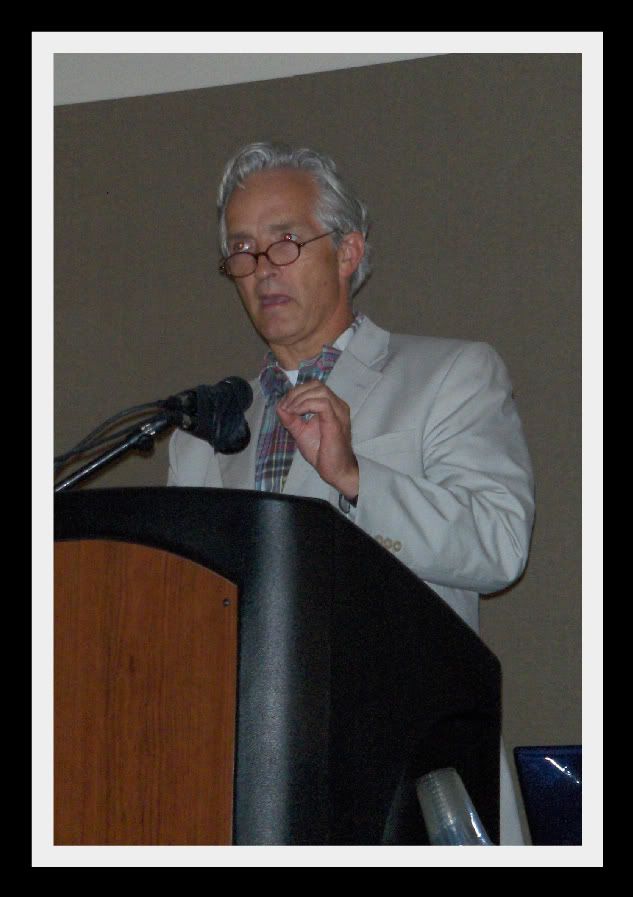 Why I got into it and why I think it is important. I am always ill at ease when I dont know my audience well, and I have followed FAIR a little though this is the first time I have been to a meeting. When I was at BYU I would be asked, why bother with that? We have the gospel we have the answers and philosiophy seems to be about these questions we still don't have answers for. Why study philosophy because the gospel gives us the answers. I came up with an answer that worked at the time, and that is: if we have the answers but we don't know the questions we will never appreciate the answers we have. So I prepare myself to better understand the answers we have. Rigorous reasoning is central, at least in my experience, to appreciating the answers we have in the gospel. Of course, almost on the other hand, any philosopher who does not at least once a day conceive of the possibility that what he is doing mey be entirely useless isn;t really a philosopher. It really teaches a sense of ones own limitations and the need for divine guidance.
Well, in SquareTwo we want to help LDS engage life of the mind making no apology for religious committments, but instead drawing upon them to engage the public world. We must be actively engaged in good causes and make friends with those who are on our side on the main issues of the day. The first 2 issues of SquareTwo were focused on marriage and countering arguments for homosexual marriage. Why should LDS take this up? So we can bring what good we can into the public square. We want to engage are address ideologies that come into the mainstream, etc. It's not enough to say I am going with the prophet without any good argument. The prophet says it's true but reason tells me otherwise, we are putting our souls at peril. So I think we address issues to do a lot for the public to better understand the treaures the gospel gives us and avoid buying into species of spurious rationalism.
Valerie Hudson: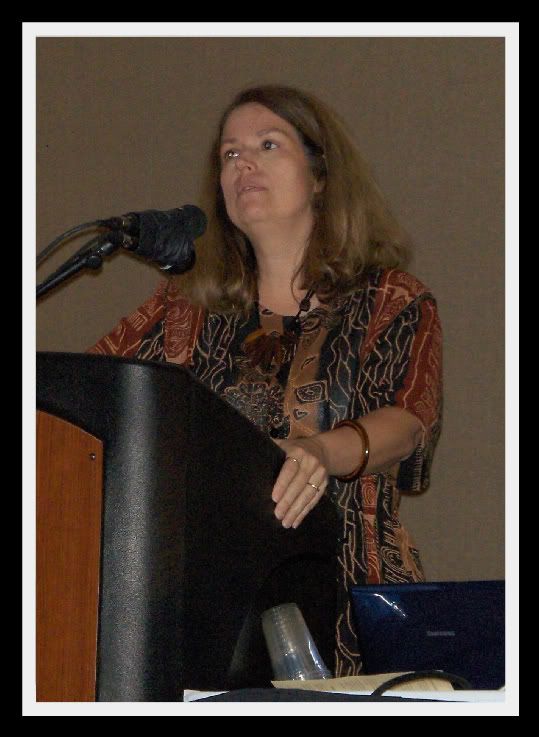 I am not a philosopher but a professor of international relations. Founded 2 years ago. Square one is the restored gospel, the bedrock upon which we build our worldview, etc. With that bedrock in place, what then? We don't believe there has to be unanimity there. Always from a faithful perspective. If the world is our university (and I believe it is) then what do we learn from it in light of the gospel? How would a believing LDS person approach the important events of today? Second we want to engage the public square with these worldviews. I too have, at BYU, come across bright talented students who told me they did not believe prop 8 was correct, etc. I was stunned because they all have firm testimonies. They could not articulate why the Church would get involved. It was stunning. There is some grave deficiency at being able to talk about it in the public square, where we become speechless and mute. I believe it is possible to be able to address issues there intelligently. Finally, we want to gaze out. Plenty of navel gazing in the Mormon community. We want to take what we have and gaze outward on the important issues facing us today. Now it doesn't mean LDS thought has only one possible answer, but we want to see how LDS thought engages various issues. An upcoming article by Richard advances info on stemcell research.
Our editorial board has 4 men, 4 women. 4 older people, and 4 younger 20s. We aren't gearing toward one particular subgroup. Every article is reviewed, and they must be different on one of the dimensions. We had a recent paper contest of sorts for essays that do not appeal to scripture or general authorities as evidence. Thus it could be placed in the public square without being dismissed because of religion.
The only comments we accept on our blog must be 300 words and these comments are reviewed before posting it. No anonymity. There are guideline submissions for comment responses on our site, we usually get turnaround in 3-4 weeks. You can read the essays at our homepage and also receive email alerts to updates.
We have articles from us panel members and others like Richard Bushman, etc.
Questions and Answers.
Q: How are you going to ensure submitters are Mormon, etc.?
A: We ask when people submit. We also publish things from non-Mormons we believe are in line with our view.
Q: You say you wanted to be in the public square, but are you too restrictive? How do you know if you are successful?
A: (Valerie) We are not the public square, we engage the square. So the articles can be passed around, etc. and the info can be used even by those who are not LDS. The info can be used in the public square as is.
Q: I hope you aspire to win the arguments
A: Valerie: the people on this stand win the arguments. Even when we disagree we are sure we won.
Q: Will previous journals be available online?
A: All archived online.