Continuing review of Shawn McCraney, I Was a Born-Again Mormon. See part 1, 3, 4, 5, 6, 7, 8, and 9.

"Admittedly, I have an agenda, but it is out in the open and aimed at bringing Latter-day Saints to the Lord by attacking erroneous doctrines and practices and not the physical Church they have grown to love" (Shawn McCraney, "Prologue," I Was a Born-Again Mormon).

Following his born-again experience, McCraney wrote two pieces for Sunstone magazine, published Born-Again Mormon, and participated in multiple Sunstone Symposium panels.1 He also spent two years training for pastoral ministry at Calvary Chapel School of Ministry and began hosting a television program called "Heart of the Matter." Currently he serves as pastor of Bible study groups in Logan and Salt Lake City called "Calvary Campus."2

In each venue he repeats the same message: his conversion experience and discovery that the LDS Church is not what it claims to be. He then calls for Latter-day Saints individually and the Church of Jesus Christ collectively to become "Christian" as his interpretation of the Bible would dictate. In so doing, McCraney frames his experience in terms common to "ex-Mormon exit narratives," as described in Seth R. Payne's 2008 Sunstone symposium paper.3 After studying a host of exit narratives written by former members of the LDS Church, Payne argued that many of them exhibit the characteristics of what one sociologist labeled the "captivity narrative."4 I Was a Born-Again Mormon follows the same pattern, echoing previous Evangelical critics who, as Payne describes:

"find the modern LDS Church subversive on mostly theological grounds. They reason that because the beliefs and practices of the Church are so beyond what could be considered traditional Christianity, that individual Mormons are in spiritual danger and that their eternal souls are in jeopardy. Consequently, these groups are generally formed [into] ministries to help 'witness to Mormons' about the 'real Jesus' in an effort to bring them out of Mormonism."
Exit Narrative Characteristics: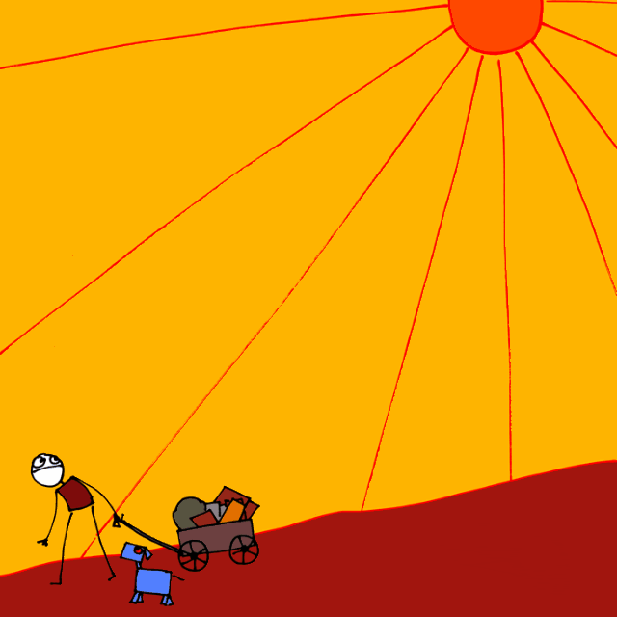 Payne's interesting research of the concept of "apostasy," especially as related in narrative form, is an interesting lens through which McCraney's narrative can be viewed. Though the examples of exit narrative characteristics listed below are far from comprehensive, they indicate where McCraney follows the prototype quite thoroughly.
1. Establishing Credibility5
Listing credentials and Church experience is intended to legitimize the story, and McCraney makes certain to do so by telling readers he was "born in the covenant," and was taught to always attend Church meetings, pay a full tithe, serve a full-time mission, attend BYU, and marry in the Temple (pg. 35). He lists an impressive number of Church callings and assures readers he has been "an observant Latter-day Saint for over forty years" several times, despite any periods of disinterest, inactivity, or his early childhood (pg. 38).
2. The Apology6
The narratives explain why the individual remained a member of the Church for such a long period of time, given the negative picture they paint of the experience in the present, and that they were unaware of certain historical or doctrinal controversies. Some explain they never felt a "spiritual witness" that the Church was true. McCraney definitely and repeatedly follows these patterns throughout the book. For instance, he explains his early membership as the result of being the child of Mormon parents (pg. 35). He recalls feeling "the Spirit" at Church meetings (pg. 56), but later equates Mormon experience with the Holy Ghost as nothing but human "feelings" that shouldn't be trusted. (pg. 333-334). Just as the typical ex-Mormon-turned-Evangelical narrative asserts, the Bible is to be given precedence over all else. (See, among a host of examples, pg. 183-184.)
3. Doctrinal/Historical Problems, or the "Laundry List"7
These points establish what former Mormons see as the obvious falsehoods of Mormonism. McCraney devotes much of his book to these issues, such as the alleged Mormon belief that "Mary was a virgin up until the time she had holy sexual relations with God Himself" (pg. 243) and that the Mormon promise of godhood is an "immensely pleasurable" thought for them "to entertain, helping them overlook the embarrassing mesmerism, myth, and magic in Church history" (238-239). According to McCraney, Mormons almost never talk about Jesus, a remarkable and false claim McCraney makes repeatedly (see "Introduction," pg. 260-261).
4. The Testimony, "Out of Captivity"8
Payne explains: "The final component of each of these narratives is an expression of gratitude for new-found freedoms or beliefs."
9
McCraney frames much of his personal narrative around feeling weighed down and trapped by false doctrine. After his release from captivity through his spiritual rebirth he now looks back at members who remain as being in the same captivity he is now free from. Most Church members are described as "tired, struggling, heavy, and dull" (pg. 285), drawn into the trap by "the most appealing humanistic religion on earth" (pg. 237). Mormonism shuns McCraney's view of the fallen nature of mankind because he says it "violates the lofty self-esteem of most Latter-day Saints" (pg. 236-237). Relief is only found in becoming regenerated, as understood by McCraney's interpretation of the Bible.
In other words, McCraney's book offers nothing new aside from his personal experiences and memories which tend to constitute his stronger (though largely unverifiable) points. I believe readers would have been better served had McCraney focused more on his
personal
experiences while encouraging others to similarly improve their own relationship with God.
Instead, in speaking out against LDS dogmatism, McCraney merely introduces his own Evangelical dogma as a substitute. Further, the majority of the book is clouded with borrowed or flawed interpretations of LDS doctrine and history either directly explained by McCraney or couched in remembered conversations. Distorted LDS views are then compared with McCraney's interpretation of the Bible.
Despite its flaws,
I Was a Born-Again Mormon
is also an interesting and instructive critique of obstacles that could keep any believer from experiencing what McCraney calls "authentic Christianity," though the exact definition of what that refers to is debatable. The book also provides valuable insights from one who lost faith in the Church of Jesus Christ. Although his view of the Church doesn't align with much of my personal experience therein, I believe readers can fruitfully take McCraney's perspective at face value- if it is approached as being "true to McCraney" from his own perspective.
In what follows I will approach the book as a means of examining religious apostasy through McCraney's eyes.
FOOTNOTES
[1]
Neither of these articles make reference to his experience of being born again. See Shawn Aaron McCraney, "Unthinkable!"
Sunstone
, 120:18-19 (Nov. 2001). A year later he wrote a letter to the editor called "Alternate Subculture,"
Sunstone
, 125:2 (Dec. 2002). His participation in Sunstone symposia includes "On the Verge: Will Mormonism Become Christian?" (paper) 2004 Salt Lake Symposium, 14 August 2004; "How 'Christian' Should Mormonism Strive to Be?" (panel), 2004 Salt Lake Symposium, 14 August 2004; "The Difficult Balancing Act of a Born-Again Mormon," (paper) 2004 Sunstone Symposium West, April 17, 2004, Claremont.
[2]
Calvary Chapel School of Ministry is associated with Calvary Chapel of Costa Mesa, California. "Heart of the Matter" is an hour-long call-in show started in 2006 on KTMW-TV20. McCraney is much more brash and passionate on television than in his book. For instance, in one episode McCraney donned what was supposed to be an American Indian costume with a wig, bandana, and face paint, in order to discuss the Mountain Meadows massacre. See
http://www.hotm.tv/
for archived episodes (accessed 10 August 2008).
[3]
Seth R. Payne, "Purposeful Strangers: A study of the ex-Mormon Narrative," paper delivered at the Salt Lake City Sunstone Symposium, 9 August 2008. An mp3 of the presentation can be purchased
here
. Payne has published a version of the paper at
http://www.mormonstudies.net/pdf/strangers.pdf
.
[4]
See Payne, "Purposeful Strangers," pp. 10-11. Payne argues that the LDS Church structure can result in all three prototypical participant "exodus roles": the "Defector," akin to a generally inactive member, the "Whistleblower," a dissatisfied defector who may remain somewhat active but makes some noise, and the "Apostate," who "undertake[s] a total change of loyalties by allying with one or more elements of an oppositional coalition...[the narrative serving to document] the quintessentially evil essence of the apostate's former organization" (Payne, "Purposeful Strangers," p. 6).
[5]
Payne, "Purposeful Strangers," p. 18. The image is "there goes the sun," by Sam Brown, explodingdog.com, 13 January 2009.
[6]
Payne, "Purposeful Strangers," p. 19.
[7]
Payne, "Purposeful Strangers," p. 24.
[8]
Payne, "Purposeful Strangers," p. 27.
[9]
Payne, "Purposeful Strangers," p. 27.