Heber C. Kimball
October 7, 1852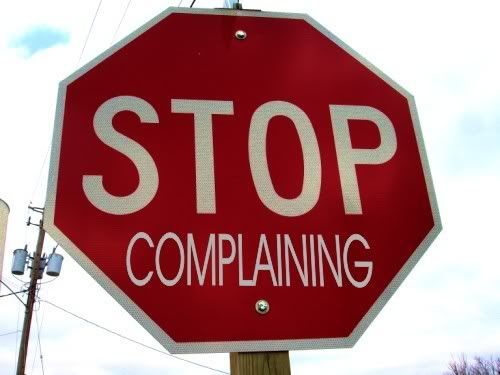 During the early settlement of the new Great Basin home for members of the exiled Church of Jesus Christ of Latter-day Saints, Brigham Young called various Saints to establish communities throughout the valley, especially spreading south into what would later be called St. George, Manti, Las Vegas, and as far as San Bernadino, California. By 1852 various "mission" settlements had been established largely for economic reasons (iron works and traveling way stations were uses for such settlements, for example). In that year, leaders called Saints to settle at Harmony, Utah, about 300 miles south of Salt Lake. Some of the Saints were understandably reluctant to follow this counsel, and Heber C. Kimball stood before a body of Saints acknowledging that Church leaders had heard
"considerable feeling manifested upon this matter"
of moving south;
"there are a great many persons in this valley, who are working against this operation."
According to him, some Saints who had received city plots of land upon arriving in the valley were attempting to speculate by slicing up their lots (which they received for next to nothing) and selling portions to new emmigrating Saints, thus reaping a profit. They were also sad to leave the land they helped develop into a growing, bustling city.
Heber listed other reasons many didn't want to leave Salt Lake. Most had already trekked across the country to get to Salt Lake in the first place, and settling the dry, dusty desert was not an appealing lifestyle. Also, a Temple was being built; and Heber said Saints were
"reason[ing] among themselves, saying, 'If we go to Iron County, or to Millard County, we shall perhaps lose our blessings, our sealings, and our endowments, and many other privileges.'"
Some Saints were said to have openly complained about being asked to settle elsewhere. Heber said those who would stay in order to enjoy a completed temple would be better off going south:



I will tell you that stay here for this purpose, you will not get your blessings as soon as those will who go and settle where they are counseled. For none of you can have these blessings until you prove yourselves worthy, by cultivating the earth, and then rendering to the Lord the firstfruits thereof, the firstfruits of your cattle, of your sheep, and of all your increase. This is how I understand it. Now go and get farms for yourselves while you can.[1]
Heber also counseled those who would stay and build up the "Kingdom" in Salt Lake to farm, pay tithing, and donate time and means toward public works, including construction of the Salt Lake Temple, reflecting the combination of interests of the Territory of Utah with the interests of the Church. Using a provincial metaphor he counseled all Saints to
take hold together, and do as you have been told...
We will fill up these mountains, take up the land and...become thicker on the mountains than the crickets ever were. If you can once break up the ranks of the crickets, it breaks up their calculations, and under such circumstances they never will undertake a war upon your crops. In like manner we have to become one, and build a Temple, that we may learn the principles of oneness more fully, to prepare for all things to come, that when we become fixed for war, we may whip out all the enemies of truth, and never yield the point, neither man, woman, nor child that is in Israel.
As the crickets conquered together, so could the Saints; unity was the key. But Heber recognized an enemy of unity and proposed a rather sarcastic idea. Give the complainers something productive to do. I can't be certain, but it seems he was using a little humor to chasten the complainers:
As for murmurers and complainers and fault-finders, we want to give them some employment, and we shall attend to that part of the business before long. After meeting we will lay the thing before them, and all the murmurers, and complainers, and fault-finders, et cetera, we want they should raise their right hand to do some good. If they want to vote, we will appoint a meeting at the Council House directly after Conference, and organize them into companies, and appoint a building committee to build brother Brigham a house, and the person who murmurs the worst shall be the President.



We will give him the same right which we gave to Father Sherwood; but it was a tie between him and Zebedee Coltrin[2] which should preside; but Father Sherwood's tongue being more limber, he whipped out Coltrin, and got the Presidency.

We will organize a company of males and females, for we calculate to give females an office in that company, and they shall be upon an equal footing with the men. Now there's a chance for you women who seek to be equal with your husbands...But I believe I will stop speaking for the present (JD 1:294-297).
The prototypical complainers, Laman and Lemuel, murmured throughout the record of Nephi, who pin-pointed the root of their murmuring:
"And they did murmur because they knew not the dealings of that God who had created them"
(
1 Nephi 2:12
). As a contrast, Nephi was told by Lehi he would be blessed for his lack of murmuring (
1 Nephi 3:10
). Nephi believed a lack of understanding, faith, patience, eternal perspective and faith in God, led to murmuring.
Not only does murmuring effect personal attitudes, it tends to be contagious. Even Lehi and his wife Sariah found themselves joining in the murmuring when things looked rough. Murmuring is a quick way to lose the influence of the Holy Ghost, as Elder Neal A. Maxwell explained:



Murmuring can also be noisy we enough that it drowns out the various spiritual signals to us, signals which tell us in some cases to quit soaking ourselves indulgently in the hot tubs of self-pity! Murmuring over the weight of our crosses not only takes energy otherwise needed to carry them but might cause another to put down his cross altogether.[3]
Brigham Young and Heber C. Kimball were serving in the Quorum of the Twelve in the late 1830s when they heard Thomas B. Marsh murmuring against the prophet Joseph Smith. They tried to persuade Marsh to repent but it wasn't until much later, long after the dust had settled, that Marsh realized he had been in error and asked forgiveness. His recollection, though it doesn't list his grievances both justified and exaggerated, gives insight into the attitude of constant complainers, those who look for the evil:
I must have lost the Spirit of the Lord out of my heart...I became jealous of the Prophet, and then I saw double and overlooked everything that was right, and spent all my time in looking for the evil. and then, when the Devil began to lead me, it was easy for the carnal mind to rise up, which is anger, jealousy, and wrath. I could feel it within me; I felt angry and wrathful; and the Spirit of the Lord being gone, as the Scriptures say, I was blinded, and I thought I saw a beam in Brother Joseph's eye, but it was nothing but a mote, and my own eye was filled with the beam...



I got mad and I wanted everybody else to be mad. I talked with Brother Brigham Young and Brother Heber C. Kimball, and I wanted them to be mad like myself; and I saw they were not mad, and I got madder still because they were not.

Brother Brigham, with a cautious look, said, "Are you the leader of the Church, brother Thomas?" I answered, "No." "Well then," said he, "Why do you not let that alone?" (JD 5:206-207).
President Henry B. Eyring explained the way to overcome the tendency to murmur. He said we must learn to decrease or control our wants while increasing our gratitude and generosity. As we do, we will receive the Holy Ghost more fully, leading us closer to God and others. We won't murmur; we'll even work to avoid it:
Remembrance is the seed of gratitude[4] which is the seed of generosity. Gratitude for the remission of sins is the seed of charity, the pure love of Christ. And so God has made possible for you and me this blessing, a change in our very natures [as the Book of Mormon explains]:



"And the remission of sins bringeth meekness, and lowliness of heart; and because of meekness and lowliness of heart cometh the visitation of the Holy Ghost, which Comforter filleth with hope and perfect love, which love endureth by diligence unto prayer, until the end shall come, when all the saints shall dwell with God" (Moroni 8:26).

[5]
Heber's complaining committee seems to have never come to pass. Patience, gratitude, hope, cheerfulness, service, the Holy Ghost; all are interconnected in overcoming the tendency to murmur and avoiding a call to the Complaining Committee.
Footnotes:

[1]
For more on the various settlements, see Leonard J. Arrington, "
The Mormon Cotton Mission in Southern Utah
,"
The Pacific Historical Review
, Vol. 25, No. 3 (Aug., 1956), pp. 221-238. Arrington discusses the reason behind the settlements, as well as some of the accounts of those who settled there. From what I understand, many of these "mission calls" to settle other areas were given from the pulpit, where people were essentially told where they would be assigned to settle, to be released when they die. I recall accounts where wives and children wept when they heard their father's called, knowing they would be moving. I'm looking for the specific sources, so if anyone knows, let me know.The St. George Temple was the first completed in Utah, dedicated April 6, 1877 shortly before the death of Brigham Young. Long before that, however, endowments were given in the Endowment House in Salt Lake City.
[2]
Zebedee Coltrin was an early convert to the church, he was baptized, ordained an elder, and serving a mission in the year 1831. He was ordained a High Priest, marched with Zion's Camp, ordained a seventy, owned considerable stock in the Kirtland Safety Society, attended the School of the Prophets, including the temple dedication, in Kirtland, settled in Nauvoo but returned to Kirtland to serve in the Stake Presidency there, assisted in the rescue of Joseph Smith after the Dixon arrest, moved back and forth from Winter Quarters to Salt Lake after 1847, and finally settled in Spanish Fork in 1852 where he was ordained a patriarch by John Taylor. I couldn't find any information related to him being a complainer, and it seems Heber may have been giving an old friend a hard time; though I could be wrong, as Coltrin was assigned to move to Spanish Fork relatively close to this talk by Elder Kimball. I can only hope Heber's comments were given largely in jest, though I cannot be sure. Settling the outlying areas was difficult, dangerous, and for some, heartbreaking.
[3]
Neal A. Maxwell, "
Murmur Not
,"
Ensign
, Nov. 1989.
[4]
Ezra Taft Benson:
The Prophet Joseph said at one time that one of the greatest sins of which the Latter-day Saints would be guilty is the sin of ingratitude. I presume most of us have not thought of that as a great sin. There is a great tendency for us in our prayers and in our pleadings with the Lord to ask for additional blessings. But sometimes I feel we need to devote more of our prayers to expressions of gratitude and thanksgiving for blessings already received. We enjoy so much (God, Family, Country, Salt Lake City: Deseret Book Co., 1974, p. 199).
[5]
Henry B. Eyring, "
Remembrance and Gratitude
,"
Ensign
, Nov. 1989.

Orig. posted 7/11/07, edited for clarity and content 7/11/08