Likening With Care, Part 12
Take a quick look at this old FedEx logo. You've probably seen it hundreds of times, blue and orange; a shortened way of saying Federal Express. But there is more to this logo than first meets the eye.
About 18 years ago the
FARMS Review
published a review of Joseph Fielding McConkie and Robert Millet's commentary on the Book of Mormon. The reviewer described what he felt was lacking in the commentary's overall approach:
My view is that [the authors] would have been more successful if they had been less concerned that the reader be coached on correct versions of what a Mormon ought to believe on a host of matters, and more concerned about

attempting to get clear on the beliefs, practices, and understandings of divine things in the world called forth by the text

, which necessarily includes much more than a collection of precise little doctrinal assertions or allusions, always seen through the lens of how we currently tend to understand such things.

1
Just such an attempt as Midgley desired can be seen throughout Gardner's new Book of Mormon commentary,
Second Witness
. Gardner attempts to draw meaning
from
the text rather than constructing a theology
into
it from current LDS understanding. Thus, even when a reader disagrees with Gardner's hypothesis, he has likely highlighted something the reader has missed before, making them think about it in a new way. The commentary is most effective because the Book of Mormon becomes true for its own sake, for those who lived in the past, in addition to how it interacts with current LDS thought.
Take, for example, Gardner's discussion of Alma's baptizing himself in Mosiah 18. Most commentaries have attempted to present this baptism as somehow equal to baptism in the Church today, thus issues of priesthood authority and correct administration of the rite are the fundamental questions to be answered. Thus Gardner cites Joseph Fielding Smith and Daniel Ludlow, who both approached the verses in that way, though neither claimed their views could definitively be solved by an appeal to the text only.
2
He brings in a newer (and he believes better) take on the baptism, however:
First, we should clearly understand what Alma is doing. He introduces baptism to his believers. Because it is called "baptism" it is very easy to presume that we know exactly what the idea meant in this ancient context. That would be too simple. First, we must remember that the conception of a whole-body washing for personal purity was long a part of Israelite religion. The miqveh was a rite of washing for the cleansing of the person. It is probably this native Jewish rite that John the Baptists expands into his baptism...

3
He continues, citing others who have discussed similar possibilities. The key is that Alma's baptism takes on a deeper meaning when Gardner attempts to situate it in the larger culture of the Book of Mormon peoples rather than imposing a current understanding of baptism back into the text. Introducing the concept of the miqveh rite brings a new view to the text, a possible concept that was always there but wasn't necessarily seen.
These verses can still be likened unto our day, but they also have more internal significance; Alma is a real person performing a real rite that isn't equal to what we do today but held a similar important significance. The text becomes new. Think of the FedEx logo above. Again, you've seen it a hundred times, but when someone points out the subtle message of speed, efficiency, and movement embedded in the logo signified by a hidden arrow, it becomes new. Did you ever see it before?

Now that you've seen it there it becomes easier to see it again elsewhere: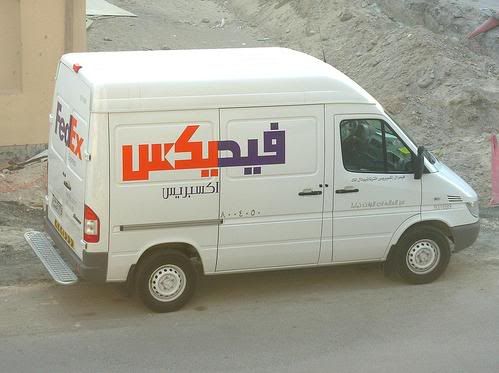 There are good things to be said for likening in the traditional sense of simply applying verses to our day.
4
Latter-day Saints read the scriptures in order to find current value therein, and can assuredly do so without noticing many of the nuances or alternate interpretations. Still, these efforts can also wind up "divert[ing] attention away from the message and meaning in the text under consideration, back towards what we already know."
5
Gardner seeks to find deep meaning in the Book of Mormon and whether readers agree with his analysis or not, his work remains valuable if for nothing other than making the reader do so likewise.
_________________________________________________
I'd like to thank Brant Gardner for participating in the series "Likening With Care." His commentary can be purchased
here
. An older pre-publication version of the commentary is available
here
.
FOOTNOTES:
[1]
See Louis Midgley, "Prophetic Messages or Dogmatic Theology? Commenting on the Book of Mormon: A Review Essay (A review of "
Doctrinal Commentary on the Book of Mormon: Volume I, Volume II
" by Joseph Fielding McConkie and Robert L. Millet),"
FARMS Review
1:1 (1989).
[2]
Joseph Fielding Smith wrote of the ordinance: "We may conclude that Alma held the priesthood before he, with others, became disturbed with King Noah. Whether this is so or not makes no difference because in the Book of Mosiah it is stated definitely that he had authority…"(Smith, Answers to Gospel Questions, Deseret Book, 1960, v.3, p. 203).
[3]
See
Second Witness
vol. 3, Mosiah 18, or the online rough draft at Gardner's website
here
. In his discussion of these verses Gardner also cites Daniel C. Peterson, "Priesthood in Mosiah."
The Book of Mormon: Mosiah, Salvation Only Through Christ
, Religious Studies Center, BYU, 1991.
[4]
An interesting discussion along these lines from which I drew some of my points occurred on the By Common Consent blog. See Ronan, "
Christensen and Midgley on Mormon Pedagogy
," Sept. 22, 2008.
[5]
Midgley,
opt. cit.