Likening With Care, Part 4
In our recent conversations with Gardner he outlined five conceptual myths (or misconceptions) regarding the Book of Mormon he believes potentially hinder a solid understanding of the text. Today is myth 5. Gardner: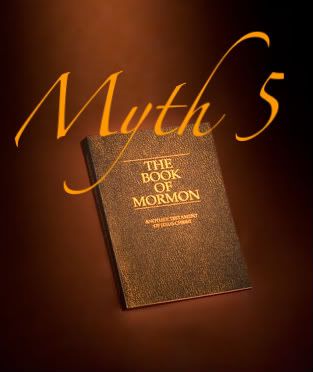 "It is a myth that we can properly understand the Book of Mormon in small pieces.

We read the Book of Mormon in the same way we read the Old and New Testaments. We read them for the particular verses that we can apply to a question or situation. Of course, we cannot always read large amounts of the text, nevertheless, our modern assumptions seem to be that we can get all necessary meaning out of a verse or two.


While that is an appropriate use of the text, we miss the fact that Mormon's work was intended to create a message as a whole. We should be reading it for the overall message, not just the nuggets of insight that are also available.
Of course, I should also note that this applies to other Book of Mormon authors as well. We should understand why Nephi writes two books instead of continuing the material he placed in the second book in his first. We should understand how Jacob's message is very different from Mormon's, even though they are dealing with many of the same issues. Mormon conceived of an entire book, not just the really nifty verses we usually quote."
1
For more from the "Likening With Care" series, see
Part 1
,
Part 2
, and
Part 3
.
_________________________________________
FOOTNOTES
[1]
Gardner, personal email in possession of author (Sept. 1, 2008).
[2]
The image is adapted from a photograph by "
steph
" on PBase.com.