Likening With Care, part 5
Continuing with Gardner's top five myths or misconceptions regarding the Book of Mormon, the next involves the problem of excessive modern assumptions.

Gardner: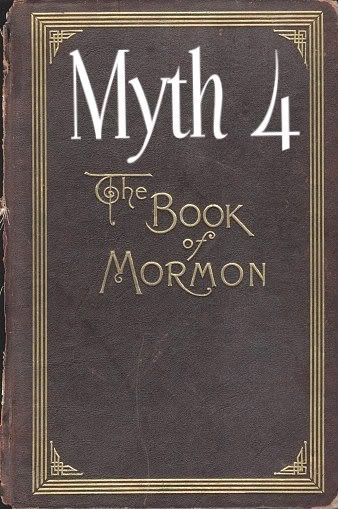 The fourth myth would be almost any statement that begins with "the Book of Mormon should. . ."
Gardner intends this myth to refer largely to ethnocentric or modernist assumptions. He explains:

Most who make that statement are reading the text according to a modern preconception that doesn't describe many ancient texts.
One of the places where we see this is when people assert: "the text should tell us about 'others' if they were there." That is a nice modern assumption, and a modern author would certainly not fail to do so. However, it doesn't describe the way in which ancient histories were written, particularly of the kind we have from Nephi.
We forget that Nephi wrote this as a second type of "history" that was expressly for a different purpose from recording the more "historical" information. The internal logic of the text actually tells us that his need to use the text as a document of ethnogenesis dictated what was and was not in the text. The overriding concerns were different from those we impose upon it when we think it "should" tell us about the "others."
1
Thus Gardner argues in his series
Second Witness
that the Book of Mormon indicates the presence of others in the New World upon the arrival of the Lehites without explicitly naming them. They soon fall under the generic socio-political title of "Lamanites." In his 2001 FAIR Conference address "
A Social History of the Early Nephites
," Gardner discussed the textual indicators in the Book of Mormon which point to the presence of others. Gardner is not the first or only person to present this view, either.
2
Still, some have criticized this position, mainly on the premise that if there were "others," the Book of Mormon should say so in a way that makes it clear to the understanding of the critics. Gardner argues this is a modern expectation and that saying "the Book of Mormon should" is often a problematic approach when it doesn't take into mind what should be expected of an ancient record like the Book of Mormon claims to be.
See myth number 5
here
.
FOOTNOTES
[1]
Brant Gardner, person email in possession of author, Sept. 1, 2008.
[2]
See for example, John L. Sorenson, "
When Lehi's Party Arrived in the Land, Did They Find Others There?
"
Journal of Book of Mormon Studies
1:1; Matthew Roper, "
Nephi's Neighbors: Book of Mormon Peoples and Pre-Columbian Populations
,"
FARMS Review 15:2. Others include Anthony Ivins, Hugh Nibley, and even Bruce R. McConkie. See Jeff Lindsay, "
Does DNA Evidence Refute the Book of Mormon
."