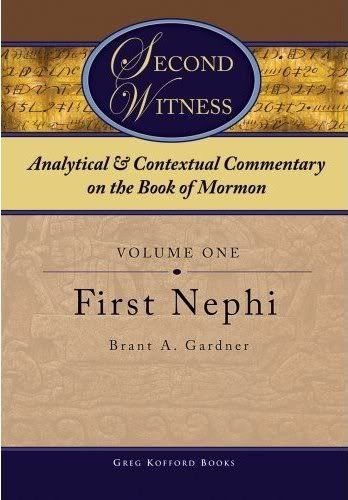 This week Life On Gold Plates will feature a short series "Likening With Care" with Book of Mormon scholar Brant Gardner as my guest. Gardner, who holds an M.A. in Anthropology, describes himself as a "slightly used Anthropologist," who enjoys studying the ethnohistory of Mesoamerica. Last year his 6-volume Second Witness: Analytical and Contextual Commentary on the Book of Mormon, was published by Kofford Books. I am currently reading vol. 3, and have found Gardner's series capable of intelligently bringing the Book of Mormon to life without avoiding difficult issues or attempting to subordinate faith to scholarship alone. I believe the series is the most important full-scale commentary on the Book of Mormon to be published in decades.

Drawing on his understanding of ancient Mesoamerica and utilizing hundreds of other studies, books and articles on the Book of Mormon, Second Witness is the touchstone for all contemporary scholarship on the Book of Mormon. What Bushman's Rough Stone Rolling is to Joseph Smith, Gardner's Second Witness is to the Book of Mormon; a watershed event in scholarly LDS publication history.

Today, check out his post on the FAIR blog, "Joseph the Geographer?" on the prophet and Book of Mormon geography.