How about some relatively useless news, much like you might find from many current "news outlets" enamored with "celebrity" fodder. Oh, how the mighty have fallen.

You may remember him from such comedy classics [sic] as The Home Teachers and The Singles Ward. This week he joins the ranks of other Mormon or Utah actors who have received negative publicity recently. Here's the news from KSL:


Actor in several LDS comedies arrested
July 14th, 2008 @ 4:54pm
By Sam Penrod
He's had a leading role in several LDS comedies, but he spent this weekend in jail on theft charges.
Michael Birkeland was arrested on Friday after police say he stole a computer from Utah Valley University. The man, who is used to being in front of the camera, was actually caught because of a camera built in the computer.
The computer was stolen in April, and police have been trying to catch up with the suspect since then. They did on Friday and arrested him on charges of felony theft.
From "The Singles Ward," to "The Home Teachers" and "Church Ball", Michael Birkeland has become a familiar face to moviegoers in Utah in these LDS comedies.
But his face was also familiar to an art instructor at Utah Valley University. The instructor's computer disappeared after class on April 3, a class that Birkeland was visiting.
Two days later, the victim logged onto Skype and, thanks to the built in camera in his MacBook Pro computer, he could see exactly who was using his stolen computer over the Internet.
The instructor contacted Birkeland online and also by phone, asking for the computer back, which is valued at $2,128.
Court documents state that Birkeland then covered up the camera on the computer to conceal his identity.
Instead of directly returning the computer, police say he dropped it off at the gift shop at Thanksgiving Point.
Investigators have been looking for Birkeland ever since and found him on Friday. He was arrested and booked into jail on charges of felony theft and was there until he had a bail hearing this morning.
Birkeland's bail was set at $3,000, and he posted bond this afternoon. He will be back in court next Monday.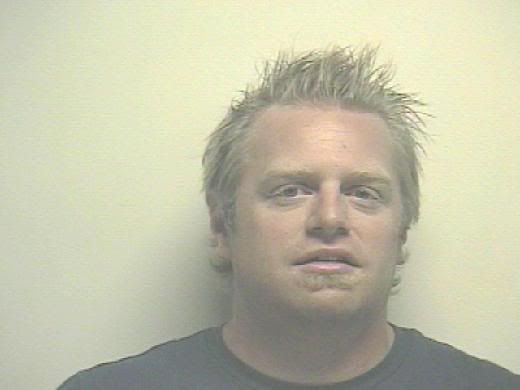 It's too bad
. I do have to say this reminded me of the Seinfeld episode where Jerry's car is stolen and Jerry calls the car phone only to have the thief pick up the line and have a chat.
Apparently Michael has had minor trouble in the past. He was arrested
August 14, 2007
for seven offenses, basically involving driving with a suspended license, altering plates, speeding, and failure to appear. I feel his actions are unfortunate, and obviously look not only wrong, but slightly stupid. Still, while many may be eager to throw the man under the bus I think it would become us all to realize we all have our own issues to deal with, and hope that Michael can turn things around.
Kirby Heybourne, from The Singles Ward, The RM, The Best Two Years, and other Mormon films, found himself on the outs with some Mormons who were offended by his
appearing in a Miller Lite commercial
. I noticed he has been ousted from
DearElder.com
, though it might be unrelated: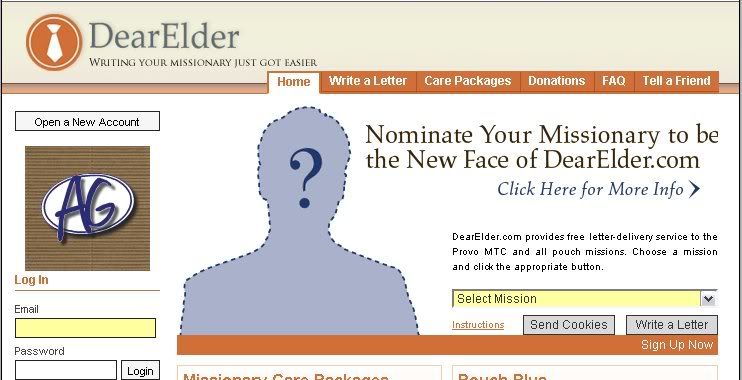 Here's the commercial, which after viewing, left me slightly wondering what all the hubbub was about. Though I suppose Kirby should have known this would offend a large chunk of his Mormon demographic: