Brigham Young
April 6, 1852


Brethren and sisters, cast from you the love of the world, and let it have no dominion over you...You know the mental and physical weakness of man, so common to mortality, and which the enemy is so ready to turn against you, to his own advantage. You think that your business needs your continual and undivided attention, that you must attend to this, or to that, before you can dedicate yourselves and families to the Lord.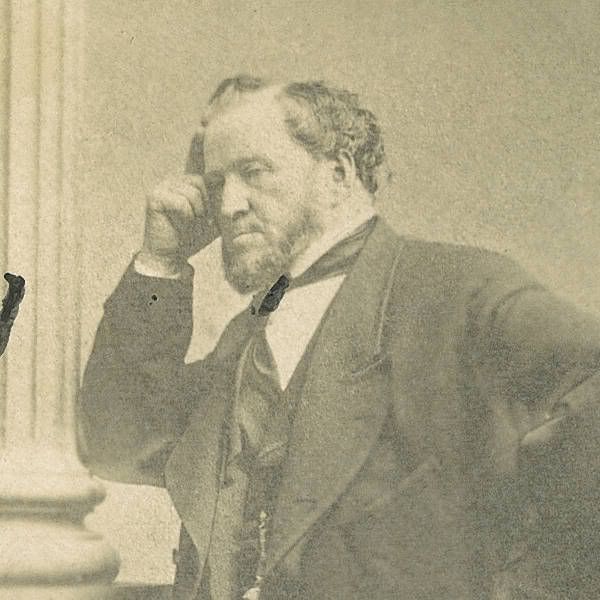 There may perhaps be some few here this morning who feel they ought to be plowing, fencing, building, or attending to some minor affair, and cannot possibly spend time to remain at the Conference.
If you will hearken to the counsel of your humble servant, you will say to the fields, the flocks, and the herds, to the gold and the silver, to the goods and chattels, to the tenements and the possessions, and to all the world—Stand aside, get away from my thoughts, for I am going up to worship the Lord.
Let it all go by the board, brethren, and who cares? I do not. Your oxen and horses will not live for ever, they will die occasionally; and sometimes we are deprived by death of our children, and other members of our families. I say, let the dead bury the dead, let the corn and the wheat, and all other things, take care of themselves, but let us dedicate ourselves, our families, our substance, our time, our talents, and everything we have upon the face of this world, with all that will hereafter be entrusted to us, to the Lord our God; let the whole be devoted to the building up of His kingdom upon the earth, and whether you are called here or there, it makes no matter; but this morning let every heart be humble, watchful, and prayerful, dedicating themselves unto the Lord (JD 1:199-200).