Brigham Young
August 31, 1856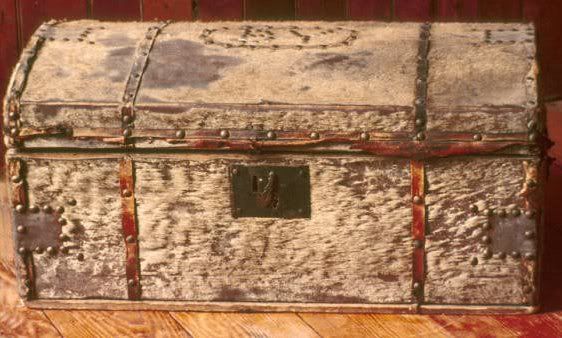 Early LDS missionaries were often called with little notice (even in dire circumstances) to leave their families and preach the gospel. Missionaries believed that if they followed the call of the prophet the Lord would bless and prosper them. Such was the case in 1839 when Joseph Smith called Brigham Young and other members of the Quorum of the Twelve Apostles on a mission to England. Brigham described the situation:

If we do His will, He will take care of us as a people, and as individuals.



One proof of this, is in my own life and experience. When I left my family to start for England, I was not able to walk one mile, I was not able to lift a small trunk, which I took with me, into the wagon. I left my wife and my six children without a second suit to their backs, for we had left all our property in possession of the mob. Every one of my family were sick...

Joseph [Smith] said, "If you will go, I promise you, that your family shall live, and you shall live, and you shall know that the hand of God is in calling you to go and preach the Gospel of life and salvation to a perishing world." He said all he could say to comfort and encourage the brethren.

This was our situation, and I say, with regard to the remainder of the Twelve, they had all been driven like myself, and we were a band of brethren about equal. My family lived. When I left them they had not provisions to last them ten days, and not one soul of them was able to go to the well for a pail of water. I had lain for weeks, myself, in the house, watching from day to day for some person to pass the door, whom I could get to bring us in a pail of water. In this condition I left my family, and went to preach the Gospel.

As for being cast down, or at all discouraged, or even such thoughts entering in my heart as, "I will provide for my family, and let the world perish," these feelings and thoughts never once occurred to me; if I had known that every one of them would have been in the grave when I returned, it would not have diverted me from my mission one hour. When I was ready to start, I went and left my family in the hands of the Lord, and with the brethren. I returned again in two years, and found that I had spent hundreds of dollars, which I had accumulated on my mission; to help the brethren to emigrate to Nauvoo, and had but one sovereign left (JD 2:19).[1]
Heber and Brigham left Nauvoo and traveled without purse or scrip through Indiana to Kirtland Ohio before going on to New York and then England. Together they had $13.50 in donations which Brigham kept in his trunk. Brigham described returning to the trunk again and again, each time finding sufficient funds for the next leg of the journey, much like the widow's cruse of oil and flour in
1 Kings 17
. When they arrived in Kirtland, Brigham noted:
I had a York shilling left; and on looking over our expenses I found we had paid out over $87.00 out of the $13.50 we had at Pleasant Garden, which is all the money we had to pay our passages, to my certain knowledge, to start on. We had traveled over 400 miles by stage, for which we paid from 8 to 10 cents a mile, and had eaten three meals a day, for each of which we were charged fifty cents, also fifty cents for our lodgings.[2]
Heber C. Kimball added:



Brother Brigham often suspected that I put the money in his trunk or clothes, thinking I had a purse of money which I had not acquainted him with, but this was not so. The money could only have been put in his trunk by some heavenly messenger who administered to our necessities daily, as he knew we needed. [3]
Similarly, when Brigham left Kirtland to New York with George A. Smith they decided to travel by steamboat, then by stage. Brigham reports they ran out of funds and wouldn't be able to afford the last 5 miles fare, but again were provided for; the captain of the steamboat they had used was in their stage as well:
When we left the coach, I said to the captain, "will you have the kindness to pay this gentleman's passage and mine?" I had had no conversation with him during the day, only in interchanging the common and usual compliments, but when we left him he greeted us cordially, and said that he had paid our stage-fare with the greatest pleasure, and shook our hands as heartily as a brother, saying, "May God bless and prosper you in your labors" (JD 4:36).
In New York the apostles decided to hold meetings and raise funds for their passage to England. They separated, some going through New York state, Long Island, New Jersey, and even Philadelphia. Rather than meeting with all the branches, Brigham wanted to preach among non-members only. After about two weeks he reported they had held about fifty meetings, preached to and baptized, soon gathering "means enough to defray the expenses of our passage to England, principally from those who were the fruits of our own labors" (JD 4:36).
The mission had just begun; they had managed to pay for the voyage to England. From 1839 to 1841 Brigham and the others labored there building up churches, establishing a large printing enterprise, and organizing Saints to gather to Nauvoo. There missionaries would rely on donations in addition to tithing funds. In the next post Brigham talks a little about the printing enterprise.
Footnotes:
[1]
Heber C. Kimball, Brigham's traveling companion, described leaving his family in similar circumstances. Both he and Brigham and their families were terribly ill. Heber explained:



"It was with difficulty we got into the wagon and started down the hill about ten rods; it appeared to me as though my very inmost parts would melt within me, leaving my family in such a condition as it were, almost in the arms of death. It seemed to me as though I could not endure it. I said to the teamster, `Hold up.' Said I to Brother Brigham, `This is pretty tough, ain't it? Let's rise up and give them a cheer.'



We arose and, swinging our hats three times over our heads, we cried, `Hurrah! Hurrah! Hurrah for Israel!'



Vilate [Kimball] hearing the noise arose from her bed and came to the door; she had a smile on her face and she and Mary Ann Young cried out to us, `Good bye, God bless you.'



We returned the compliment and then told the driver to go ahead. After this I felt a spirit of joy and gratitude at having the satisfaction of seeing my wife standing upon her feet instead of leaving her in bed, knowing as I did that I should not see them again for two or more years" (Heber C. Kimball, Journal Excerpts and Letters, reprinted in Helen Mar Kimball Whitney, "Life Incidents," Woman's Exponent 9-10 (1880-1881).
[2]
See
Manuscript History of Brigham Young, 1801-1844
, ed. Elden Jay Watson (Salt Lake City: Smith Secretarial Service, 1968) Nov. 3. See also Leonard J. Arrington,
Brigham Young: American Moses
, p. 77; Eugene England, "
Brigham Young As a Missionary
,"
New Era
, November 1977, 30.
[3]
Journal Excerpts and Letters of Heber C. Kimball
compiled by Helen Mar Kimball Whitney, "Life Incidents,"
Woman's Exponent
9-10 (1880-1881) and "Scenes and Incidents in Nauvoo,"
Woman's Exponent
11 (1882-1883).
[4]
The photograph is "
Brigham's Trunk
," from the Religious Education Image Archive, BYU Digital Collections, 2002. I am not sure if this is the trunk mentioned in the story or not, but note the initials "BY" on the lid.